Without permission, those found sharing or producing explicit images risk jail time in England and Wales.
A six-month prison sentence for sharing deepfake and revenge porn has been added to the Online Safety Bill.
If it can be shown that the defendant intended to cause distress, alarm, humiliation, or for sexual gratification, the sentence will be increased to two years.
Those who circulate images for sexual gratification risk being added to the list of sex offenders.
Sharing an intimate image against someone's will is called "revenge porn.". The practice of "deepfake porn" entails fabricating an explicit image or video of a person.
Prior to now, prosecutors had to show that there was an intention to cause humiliation or distress. In 2015, revenge porn was made illegal.
Georgia Harrison, a TV personality, was one of those to call for a change in the law after her ex-partner Stephen Bear was imprisoned earlier this year for posting intimate video of her on his OnlyFans account.
The Love Island contestant expressed her gratitude for the assistance received.
"The law reforms that have been passed today are going to be remembered as a turning point for future generations and will bring comfort to so many victims who have contacted me while also providing future victims with the justice they deserve," she said.    .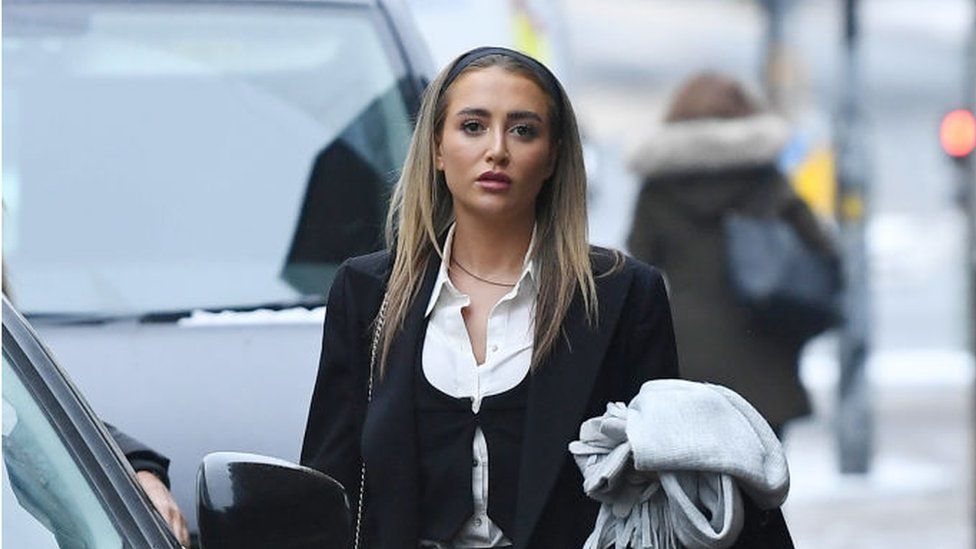 The amendments are a part of the Online Safety Bill, which is up for a vote by MPs later this month before it becomes law, and were first proposed by the government last year when it announced its intention to pass legislation.
Justice Secretary Alex Chalk declared: "We are harshly prosecuting abusers who distribute or alter private images in an effort to harass or degrade women and girls.
"Our amendments will give law enforcement officials the authority they need to prosecute these cowards and protect women and girls from such heinous abuse. ".
In the first eight months of 2021, a website that virtually strips women naked received 38 million hits, demonstrating the rise in deepfakes in recent years.
According to research, one in seven women and one in nine men between the ages of 18 and 34 have received threats to keep private images to themselves.
Between April 2015 and December 2021, police received over 28,000 reports of private sexual images being revealed without permission.   .
The updated intimate image law expands on earlier revisions.
The Law Commission conducted a thorough investigation and made reform recommendations to guard against the misuse of intimate images.
The changes, according to domestic abuse commissioner Nicole Jacobs, will "hold perpetrators accountable for this insidious form of abuse," she said in a statement.
According to her, abuse of intimate images significantly distresses victims and survivors and frequently forms a part of a larger pattern of abuse that also occurs offline. ".
The "woefully low" conviction rates for intimate image abuse were cited by Ruth Davison, CEO of the domestic abuse charity Refuge.
According to her, the changes to the Online Safety Bill will make it simpler to prosecute those who misuse intimate images, ensuring justice and improving protections for victims.
Others, however, have noted that additional steps must be taken to fully address abuse based on images.
McAllister Olivarius attorney Honza Ervenka praised the changes but warned that there might be "jurisdictional issues.".
He told the BBC that "some of these websites may not be easily traceable, and others may be hosted in nations that have been specifically selected for their lax laws when it comes to online harm and harassment.".
"Victims frequently learn about resurfacing images months or even years after their apparent takedown. ".
The NSPCC's Rani Govender, senior child safety online policy officer, praised the initiative but argued that large tech companies needed to be held more responsible for the content posted on their platforms.
The creation and dissemination of child sexual abuse material, which occurs on an industrial scale, needs to be addressed more, she said, if the Online Safety Bill is to be effective.
"The government should take action right away to close a legal loophole that will absolve tech executives from responsibility if they ignore how their products contribute to child sexual abuse.
. "