Is gaming headed toward virtual reality?
People in the industry have been debating this issue for a while, with fervent opinions on either side.
Nothing reignites the discussion quite like a brand-new piece of equipment.
With the launch of PlayStation VR2, one of the biggest names in gaming is predicting that virtual reality will continue to play a significant role in the gaming industry for years to come. .
Some speculated that Sony might give up on its virtual reality experiment after failing to invest in many successful VR games, which suggested a lack of confidence in their initial foray into this field.
The original PlayStation VR was, in my opinion, a cable-tidier's worst nightmare—uncomfortable, clumsy, and unwieldy.
When Tetris Effect was released in 2016, it provided players with some sincere moments of joy, resulting in wide smiles. The most terrifying and traumatic video game experience of my life, when played through a headset, was Resident Evil 7.
However, there weren't many of those special times. One issue that was never resolved was the lack of truly essential games, particularly ones that were only available on the device. Nevertheless, five million units are said to have been sold globally.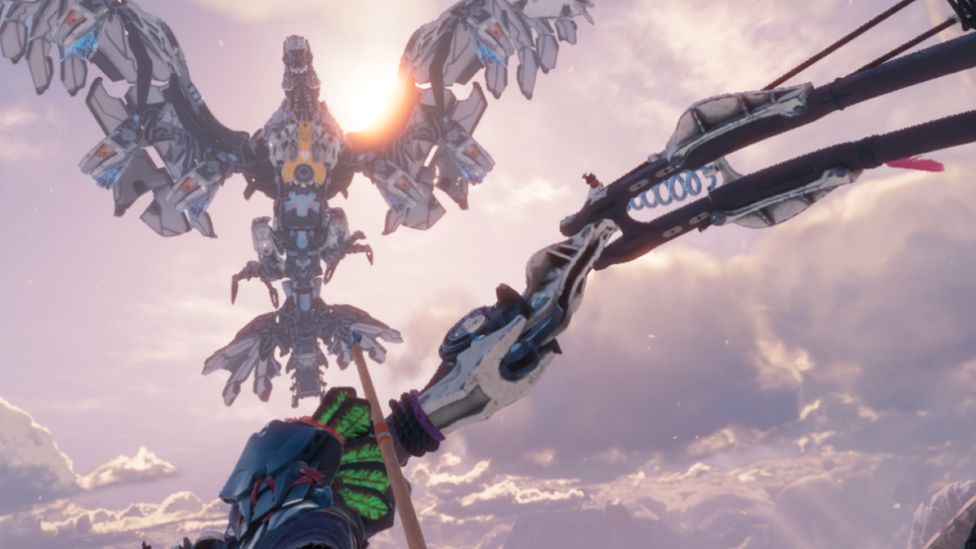 Undoubtedly, the PS VR2 offers a smoother, lighter, and more comfortable experience than its predecessor. It's trying to wedge itself into the middle of a VR market that's getting more crowded.
Watch: Is Virtual Reality Gaming a Fad?
For you to use it, you must already have a PlayStation 5. If you do possess one, it offers a cheaper alternative to the high-end Valve Index (which needs a powerful PC to function) for virtual reality gaming. It nonetheless provides technical performance that is superior to more affordable choices like the Meta Quest 2 (which costs about £400).
Is this the future of gaming, which has been a topic of discussion ever since Nintendo's Virtual Boy launched in 1995, has an answer thanks to its release?
Prior to its release, video game journalist Jordan Middler from Videogames Chronicle (VGC) got hands-on experience with the gadget.
He claimed he had always wished for a more satisfying VR experience than what has so far been offered.
From a hardware standpoint, it's amazing, a really impressive headset, he says.
"The price (£529) might deter some people because it's actually more expensive than the PS5 console itself, but for the amount of graphical power in that headset, it's less expensive than its PC equivalents. ".
A disappointing number of pre-orders reportedly led Sony last month to significantly lower its sales projections for the headset, which the company denied. According to a rumor, the company predicted selling 1.5 million devices by March 2024 as opposed to two million.
Middler is as impressed as he is with the headset, but he is concerned that the same issue that has dogged VR gaming from the start still applies now - what will people play?, as there aren't enough original experiences available for the device.
"The only truly exclusive PS VR2 game you'll get is Horizon: Call of the Mountain.
Where are all the other big Sony games, like a Spiderman VR game or a Last of Us VR experience, that help the PlayStation become so well-known?
It's common to criticize many virtual reality devices for lacking so-called "system-sellers," or games that are so good they make people want to buy new hardware just to play them.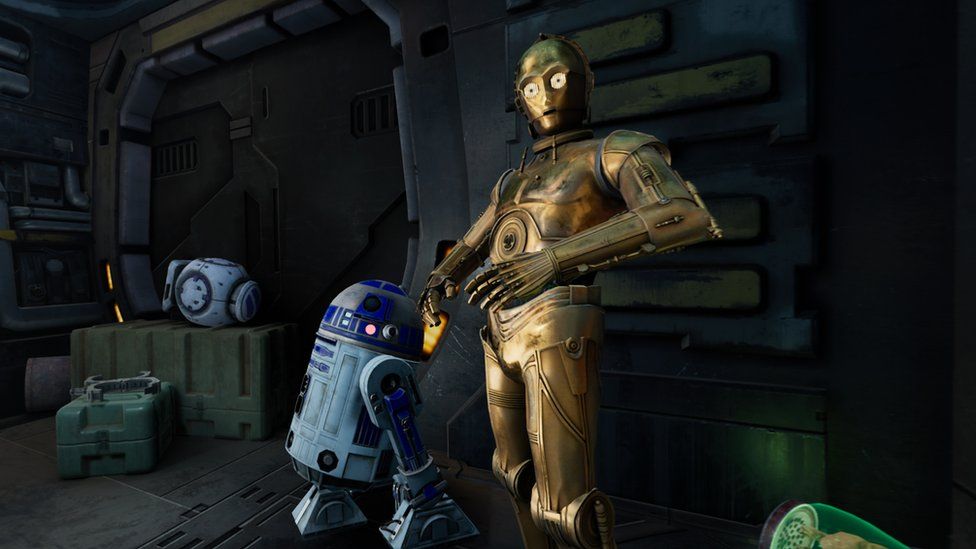 Why would players choose it over the competition if the majority of games that can currently be played on the PS VR2 are also available on other headsets?
Middler claims that "not much is coming down the track either.".
Sony is currently relying on their VR tie-in for the Horizon series to handle the bulk of the work.
The only notable exclusive game at launch may be Horizon: Call of the Mountain, but Middler says he is very impressed with it and calls it "absolutely beautiful.".
In a post-apocalyptic setting made famous by the character Aloy back in 2017, the game's release features mountain climbing and bow-and-arrow hunting.
"I was shocked and a little embarrassed at how quickly the game had me tensing my arms and starting to feel achy about going up a virtual mountain," he laughs.
Similar to scenes from Jurassic Park, it effectively conveys the size of the machines that inhabit this location. There are times when you pass underneath a Tall Neck, which is a large mechanical giraffe, and the game successfully tricks your mind into believing you are in that environment.
This isn't just a theme park experience, as the gameplay supports. " .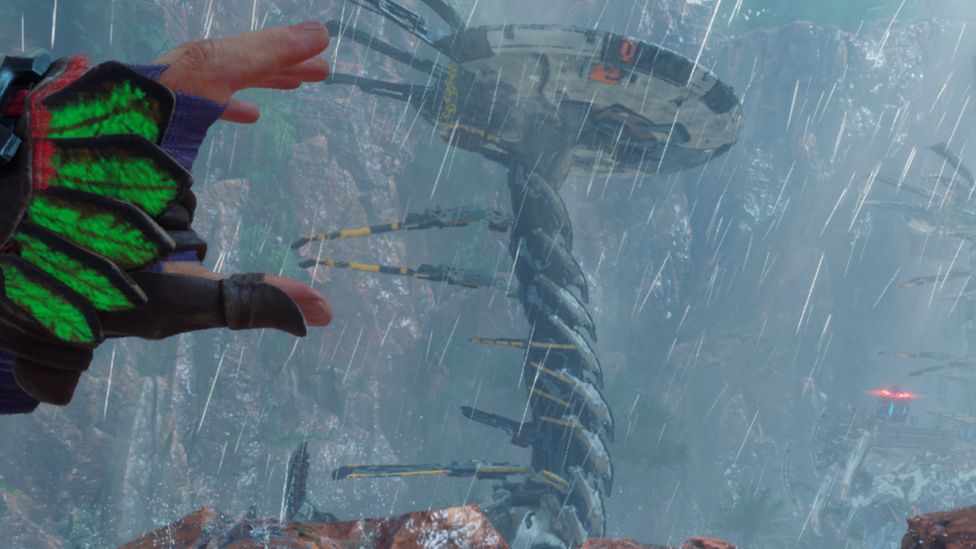 At the moment, PlayStation VR games are not transferable to its new sibling. Players who have amassed a library of games for that device must either start over if they decide to upgrade to a PS VR2 or wait to see if a fix is provided.
In part because of this, according to Middler, this headset will draw "the hardest of the hard-core players" who firmly believe virtual reality gaming is the way of the future.
Given how the previous iteration was "abandoned" toward the end of its life, he claims that players will need to have "a great deal of faith in PlayStation" to invest time and money in creating more games.
The PS VR2 is a microcosm of the current virtual reality gaming experience. It has many advantages but also raises many issues.
The future of VR gaming will likely continue to be a topic of discussion for those in the industry for some time because this device does not offer any conclusive answers.
Click Press X to Continue to access more gaming content. the BBC Sounds game podcast.