Schoolchildren from Gloucestershire spoke to a House of Lords audience to support stricter online laws.
Twelve students from two schools spoke prior to Thursday's Lords hearing on the Online Safety Bill, which will be under scrutiny.
The Bishop of Gloucester, the Right Reverend Rachel Treweek, who is advocating for more rigorous age checks online, hosted them.    .
Amy, a ninth-grader, said of the bill: "I think it will really help. " .
Through the imposition of new legal requirements on major tech companies, the Online Safety Bill seeks to combat harmful and illegal online content.
Students from The Cotswold School in Bourton-on-the-Water and All Saints' Academy in Cheltenham discussed the drawbacks of social media.
Amy, a student at All Saints Academy, stated: "There are many challenges because you grow up not knowing any different.
"This is how we currently view the world, and it reflects our childhood.
"I believe that having this opportunity will help regulate many social media practices, boost people's self-esteem, and prevent us from having preconceived notions about how we should behave or how we should look. "  .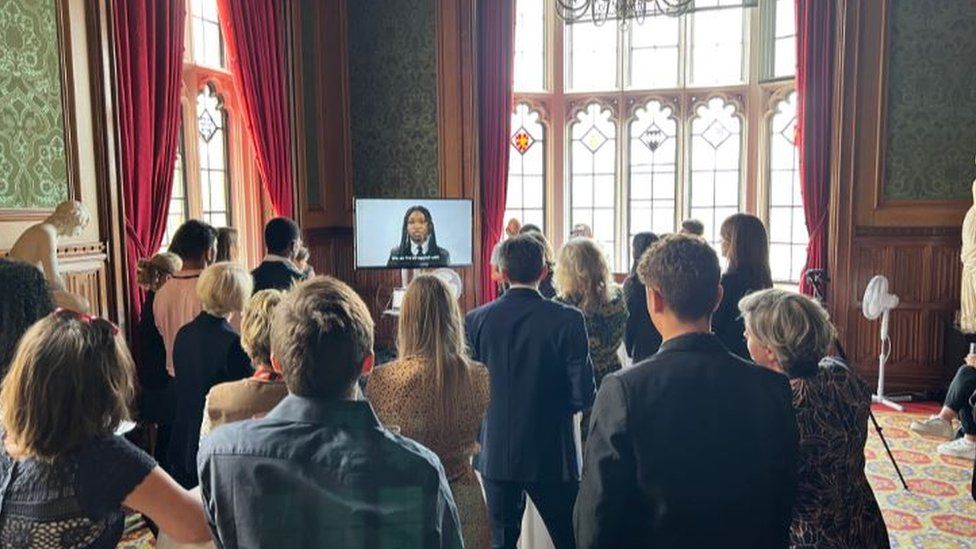 "Many young people, including myself, have found this idea that they need to fit into a certain category in order to present themselves," said Jedidiah, a year 10 student at All Saints Academy.
They feel constrained because, for example, they don't have the newest Jordans, rings, or watches that their friends own. Being in that situation is very restrictive.
"I used to be like that; I understand how it feels to feel as though you must have a particular type of body, hairline, or other feature. ".
Grace, a student at All Saints Academy in year ten, said she thought the bill would be beneficial because social media can cause children and adolescents to "lose their confidence and self-worth.".
She continued, "I want adults to step in and help young people not be afraid of their identity so they can express themselves and be free.
Viewing harmful content online can have a "long-lasting, negative impact" on how young people see themselves, according to Bishop Treweek.
"I have been publicly speaking about body image anxiety in young people for the past seven years, and I launched a campaign - liedentity - challenging negative body image," she said.
"We are aware that for these young people, having negative thoughts about their appearance can affect every aspect of their lives, resulting in profound unhappiness and harming their mental health.
"We want to make these as safe as possible because we know that young people's online experiences and interactions shape who they become," Bishop Treweek continued.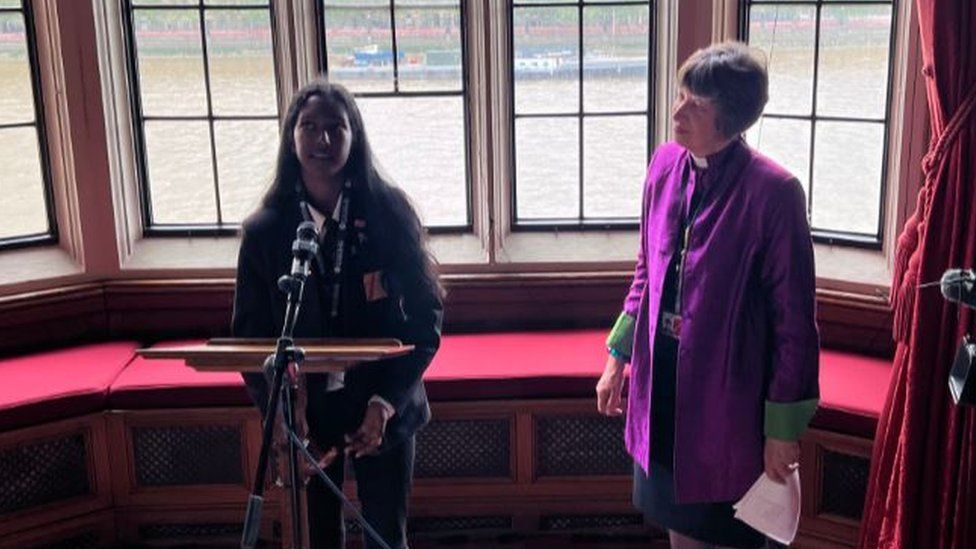 The Bishop stated, "All of them in the group I had recently said they had easily been able to pretend to be over 18," in an interview with Radio Gloucestershire.
They have strong opinions about algorithms and photo-editing.
'Why do other people look like that and I don't?' and 'Perhaps I'm not really worth that much,' were recent remarks made by a young girl. ".
The Office of Communications, which is in charge of overseeing the Online Safety Bill, would have the authority to fine a business up to £18 million or 10% of its annual revenue, whichever is higher.
Additionally, it would have the authority to interfere with a company's operations by taking steps like blocking access to websites or not allowing advertisers or credit card companies to use the service.