As part of a government-funded project, approximately 142,000 homes and businesses in rural Norfolk and Suffolk will receive high-speed internet.
The first live connections are anticipated in the summer of 2024 thanks to a £318 million grant given to full fiber provider CityFibre, whose work is currently underway.
In order to connect remote communities, the government has pledged £5 billion.
It is "key to the government's plans," according to Sir John Whittingdale, minister of data and digital infrastructure.
A modern digital infrastructure will benefit the rural area, he continued, "helping to power local communities and our plan to boost connectivity throughout the UK.".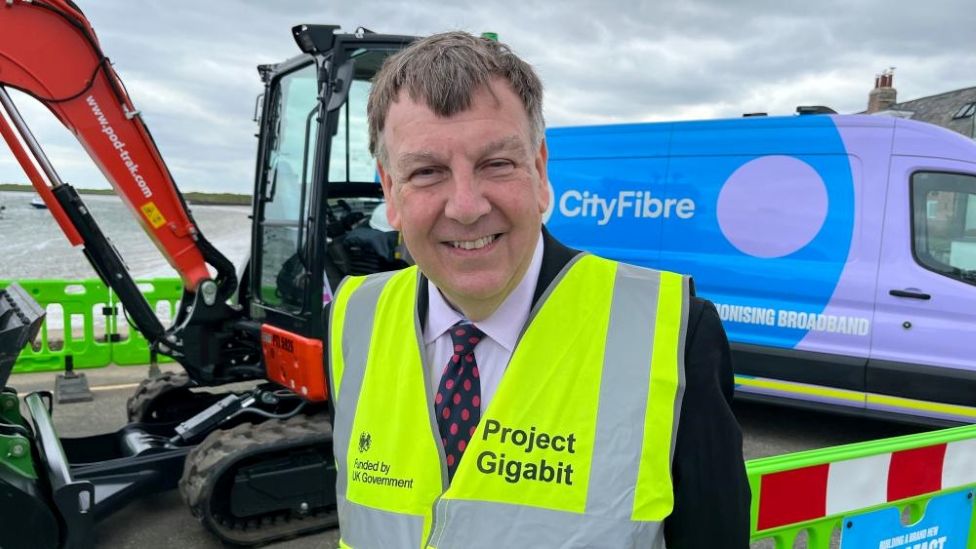 Of the funding, £114 million will go to Norfolk for 62,000 connections to locations like Buxton, Castle Acre, and Horning.
As a rural county with many small towns and villages, Jane James from Norfolk County Council said: "We can frequently feel left behind with slower internet speeds. ".
She did, however, call the investment "a great step in the right direction.".
For 80,000 properties in hamlets, villages, and towns like Icklingham, Mellis, and Ringshall, Suffolk will receive £100 million.
The announcement was welcomed by Suffolk County Council president Matthew Hicks.
"It is essential for the future of the local economy," he continued, "as many of Suffolk's small businesses are run out of residences throughout the county. ".
According to the government, CityFire will add its own $170 million private investment to finish the project in the two counties and Hampshire.