The first surgeries performed with a surgical robot that was purchased earlier this year.
The robot will be used at Great Western Hospital in Swindon for gynecology, urology, and general surgery.
People won't have to travel great distances for significant surgery because it will enable surgeons to perform procedures in a less invasive manner.
We are very happy to have it here, said consultant surgeon Roderick Alexander.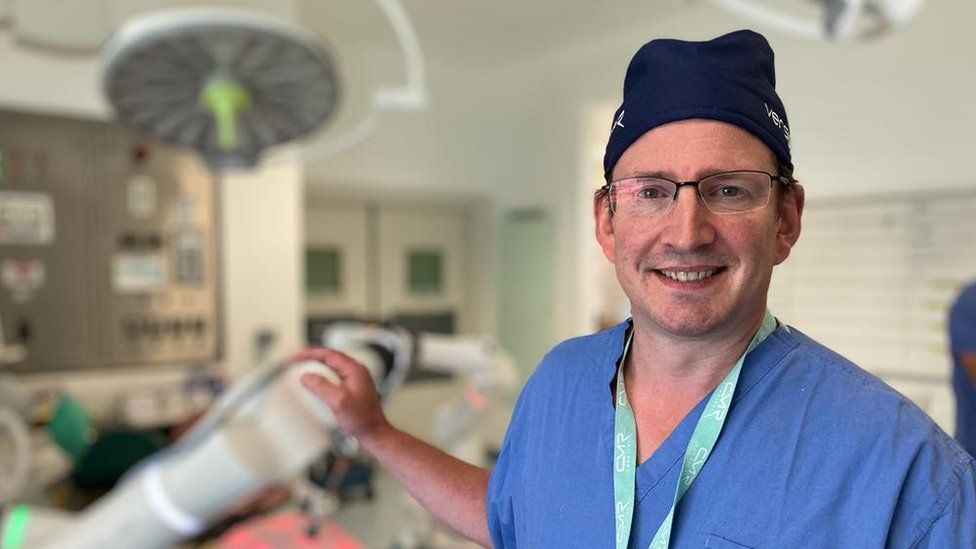 Seven bowel operations have so far been carried out using the robot by Mr. Alexander and fellow consultant surgeon Anwar Owais.
For "some time," Mr. Alexander claimed, he had been requesting a surgical robot.
He remarked, "It's exciting, it's the future of surgery.".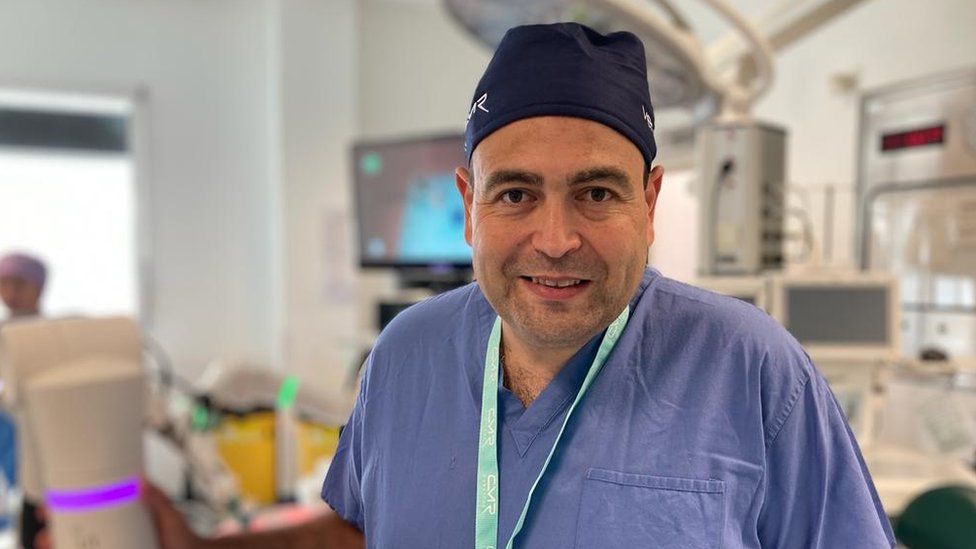 The robot, Mr. Owais continued, "kind of looked like an octopus.".
He continued, "The robot's entire purpose is to mimic a human arm.
"This is the new way to conduct business. ".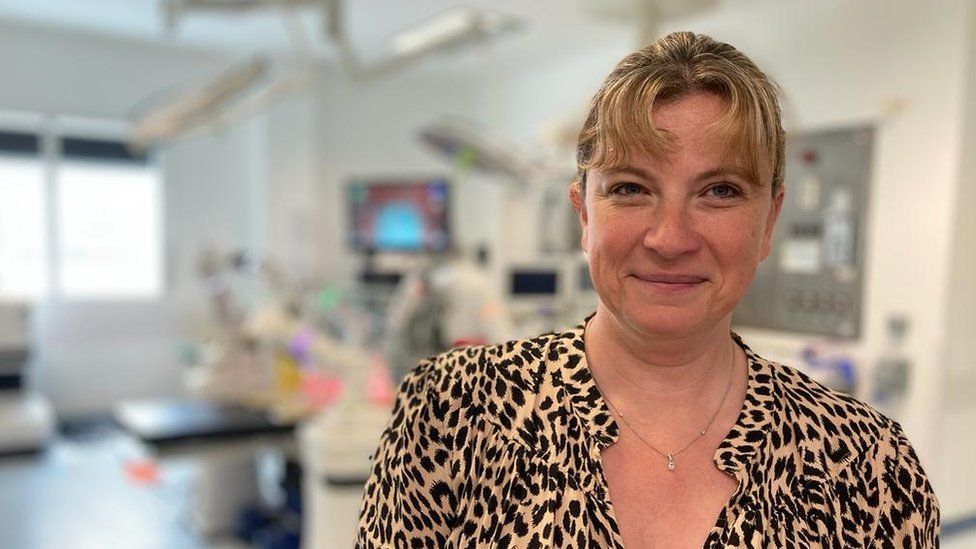 The Bath and North East Somerset, Swindon, and Wiltshire Integrated Care Board region has pledged to make investments in cutting-edge technology, according to the Great Western Hospitals NHS Foundation Trust.
Felicity Taylor-Drew, the Great Western Hospital's chief operating officer, continued, "This is about us having a long-term perspective.
Patients will have to travel less, which is a huge benefit.
For the locals here, it's fantastic.
. "